New Haven's Fall Beer Festival!
- COME GET YOUR FALL BEER ON! This Friday at Anna Liffey's. $20 a wristband gets you samples of a variety of beverages from 6-9pm. LIVE MUSIC from BRASS TACKS and music on the patio by HOUSE MONEY. Come on down and sample beers from your favorite breweries and distributors including Narragansett.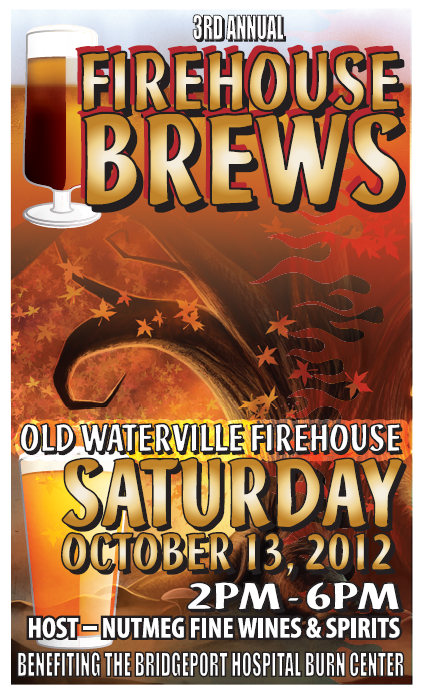 The Firehouse Brews Beer Festival will be Oct 13 from 2PM-6PM at The Waterville Firehouse, 1551 Thomaston Ave, Waterbury, Ct 06704. The proceeds from this years event will go to benefit the Connecticut Burn Center at Bridgeport Hospital. They are building a new hospital suite so there will be a place for the family members to stay if they have a loved in the Burn Center. Tickets are $25.00 in advance and $30.00 at the door. You can buy your tickets on line by clicking on the following link.
Click here to buy tickets online
Restaurant - Octoberfest Chili Cook-Off Information
2011 Octoberfest Photo Gallery
2010 Octoberfest Photo Gallery
The Connecticut Tigers Octoberfest & Chili Cook-off is a celebration of Fall. Festival goers will enjoy live music, will have the chance to taste some of the best chili in the area and experience dozens of the finest craft beers that our area has to offer.
Date:
October 13, 2012
Time:
1:00 p.m. - 5:00 p.m.
Location:
Dodd Stadium 14 Stott Aveune Norwich, CT
Octoberfest Tickets:
Tickets are now on sale at the Dodd Stadium box office,
online
, or by calling 860-887-7962 ALL ATTENDEES MUST BE 21 YEARS OF AGE OR OLDER WITH PROPER ID. Cost is $20.00 per person in advance and $25.00 the day of the Octoberfest. Designated driver tickets are $10.00.
Price includes:
Commemorative Pint Glass
12 Beer Sampling Tickets
Dozens of brews to sample
Live Music
Additional beer tickets will be available for $1.00 each
Schedule:
| | |
| --- | --- |
| 12:30 p.m. | Ticket Windows Open |
| 1:00 | Festival Opens and Taps start flowing |
| 1:00 - 3:00 | Live Music by Band #1 |
| 3:00 - 5:00 | Live Music by Band #2 |
| 4:30 | Last Call |
| 5:00 | Festival Ends |
Rules:
Participants must be at least 21 years of age or older with a valid ID with proof of age is required. Octoberfest staff may check your ID at anytime during the festival. We reserve the right to refuse service to anyone at anytime and to remove anyone from the property and Dodd Stadium. Beer samples will only be poured into 3 ounce glasses. A wristband must be worn and displayed to the server. Redeem 1-2 beer tickets for each serving (1 ticket = <8% ABV or 2 tickets = >8% ABV). DO NOT DRINK AND DRIVE
Water & Rinse Stations:
There are multiple water stations and water fountains throughout Dodd Stadium to help keep you hydrated and to serve as rinsing stations.
Taxi Service:
Rose City Taxi 860-464-9999