Weekend Recap: SXSW And WBRU Rock Hunt Semi-Finals
The band, Halfway To Avalon, went to SXSW in Austin last week and loaded the van up with plenty of 'Gansetts for the trip. They stopped at the Smokey Mountains and just had to take this photo. Thanks for the photo and hope the shows were good, fellas.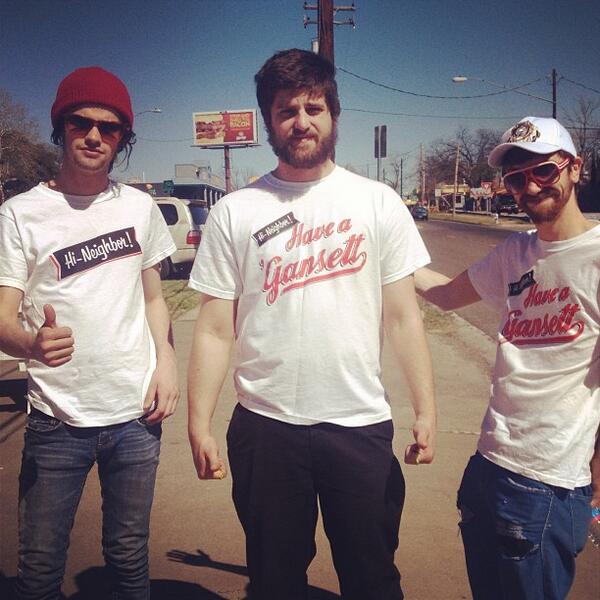 The Rice Cakes were also in Austin for SXSW last week. Not only did they bring plenty of 'Gansett, but they rocked their t-shirts there as well. They were jealous that their singer, Roz, was a 'Gansett Girl Of The Week and are hoping to featured next.
The first two rounds of the WBRU Rock Hunt were this weekend. 'Gansett is sponsoring this year's competition and the girls were at both shows. Fans enjoyed winning 'Gansett t-shirts while sipping on some tall boys during the show. Congrats to Lolita Black for winning the night at Mardi Gras and to The Brother Kite for winning at the Spot Underground. Can't wait for the next 2 shows this weekend.